Got your attention, didn't I?
I'm apologizing now as this is a fairly lengthy post....I've been busy!
First with the ball cocks! I think I'm going to change my name from Runner Girl to Ms.Plumber. For some reason, I seem to be the go-to girl when people's toilet's break. LOL Mom called Friday night and said that she broke the 'floaty thing' in her toilet....aka the ball cock!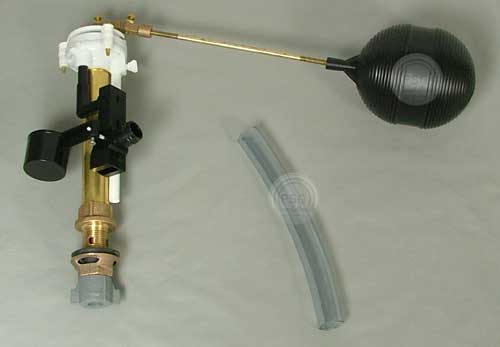 So out I drove, Mr. Indy in tow, to fix her toilet. I looked up on youtube for detailed instructions,
http://www.youtube.com/watch?v=Pvj9QJDy1MQ
. Seemed simply enough, but mom's flapper ended up being a different model than in the video and made things a bit more difficult. So was I able to fix it? 50%, I did replace the ballcock but she will still need some adjustments with the flapper mechanism.
My nails were black and chipped by the end.
Not very lady like....but then neither is digging in a toilet tank.
I thought of something as I was driving away from moms. She spends hours on her landscaping for the house...constantly moving something, weeding, laying sods, etc. This dedication has given her a gorgeous yard that she should be very proud of. I relate this back to running....all the dedication that we, as runners, put in to reach certain goals! We should be darn proud!!!
Mom's house....taken from the car. LOL
Next I came home and made supper....a very yummy vegetable pie.
This recipe is easy, peasy!! In a pot, cook vegetables until they are 3/4 done...still a bit crunchy. In this recipe, I boiled some tiny potatoes (cut into chunks), and then poured in a full bag of frozen mixed vegetables. Easy, Peasy! In the meantime, boil 1.5 cups of vegetable stock, once brought to a boil, reduce to simmering and add a mixture of flour/water to thicken the stock. Add any spices that you'd like....I added Italian and vegetable spices. Layer a pie plate with a pie crust (I used Pillsbury), spoon in the vegetables, pour the stock mixture over the top, place a thin layer of grated cheese, and top with another pie crust. Bake for 45 minutes in 380 degree oven. YUMMY!!!!
That brings us to today...Sunday! I awoke around 830am and got ready to go for a run...estimated 5k. I ran into Heather from GGR, walking Lola...so stopped to chat for a bit. Turns out, it was a bad run for several reasons!
I wore a different sports bra than usual (my standby was in the wash), and the girls were not happy. I'm sorry, but that little bit of extra bounce totally through off my stride!
I ate supper last night around 5pm and didn't eat anything after that causing me to have low energy this morning.
My breathing was totally off...I couldn't find my groove. I even stopped to walk twice.
And finally, if that wasn't enough, knee pain started at 4k today. I ran until 4.5k and then stopped. This is partly my own fault I believe as I have not been rolling or stretching properly. BAD ME!!!
Thursday's run is on the left...today's run is on the right. So goal for the next week is to stretch and roll more!!! Please feel free to remind me of this throughout the week!!!
And look what arrived in the mail......
The gloves didn't....but I needed to buy those because with the temperatures slowly dropping, my hands are getting a bit chilly when running. I can't believe how fast the weather has transitioned from summer humidity to fall coolness.
The next 3 weekends consist of races:
Maritime Race Weekend next weekend
Sackville Sneaker Shredder on Sept.21 - a new-to-me race
Run or Dye on Sept.28 - cannot wait for this one!!!
I am off now to bake a custard pie...will review tomorrow to let you know how it goes. Thanks so much for stopping in and reading my adventures. It seemed to be a busy weekend!